How To Find the Right Career for Me in 5 Steps (With Tips)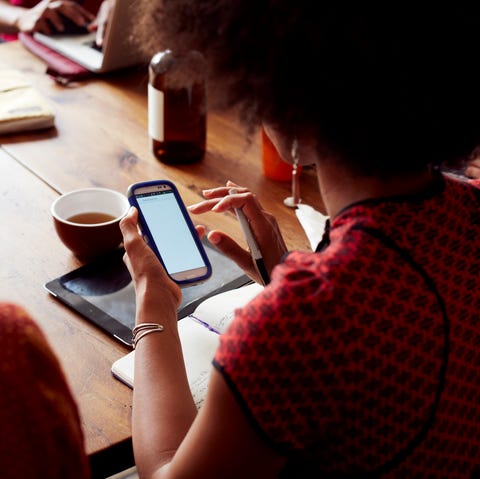 How To Find the Right Career for Me in 5 Steps (With Tips)
Finding the right career can be a powerful way to build purpose and enjoyment into your daily work. A vocation that you love can also help accomplish goals that are important to you, whether serving your community, making a comfortable living, or exercising a unique skill set. There are many ways to find a career you enjoy, and remembering your ultimate objectives can help guide your search. In this article, we explain the importance of knowing "how to find the right career for me" and share steps and tips to help you find your ideal career path.
Finding a career you love can be as individual as you are. Knowing your own goals is a useful way to start, and making meaningful decisions throughout the process can help ensure you match your career choices with your objectives. Finding a career you love can also be a deeply gratifying experience. To help find the right career, you can follow these steps:
1. Identify your goals and values
Carefully think about your own goals for your career. Consider your values as an individual and a professional and use these to guide your decision-making process. For example, if being of service to your community is important to you, you can remember that value when researching career paths. Try using a graphic organizer, such as a spreadsheet or mind map, to generate ideas and visualize your thinking.
2. Brainstorm careers
Once you have articulated your career goals and values, you can brainstorm types of vocations that might fulfil both. The perfect job for you may be one you have yet to discover, so be sure to research with an open mind. Tools such as search engines, career aptitude tests, and online career boards can expose you to new and exciting job types. Consider keeping track of the jobs that pique your interest using a spreadsheet or list as well.
3. Job shadow, intern, or temp
The best way to know whether you may enjoy a particular career path might be to try it out. Consider job shadowing, interning, or working as a temporary employee in a role you think you might enjoy. The temporary nature of these experiences allows you to get a sense of the duties of a particular career without an initial long-term commitment. Then, you can make a knowledgeable decision about pursuing that career path if a permanent opportunity arises.
4. Stay flexible
Sometimes finding a career you love can mean experimenting with vocational pursuits that are unique or unusual to you. A willingness to try new experiences can be a valuable way to find a career you love. If you find an opportunity that fits your goals and values, consider trying it, even if it's something you hadn't envisioned yourself doing.
5. Reflect and assess
Throughout your career search, periodically reflect on what you have learned about potential career options and how your goals may have changed. Thinking mindfully about how your thought processes evolve can help you make career choices that reflect your most important values. Frequently evaluate your progress and make adjustments as necessary.
Why is knowing "How to find the right career for me" important?
Knowing "how to find the right career for me" is important because choosing a career is a significant life decision. By doing enough research and planning, you can find a career path that suits your skills, talents, and interests. While it's important to consider the income and benefits a career offers, it's also important that you make sure you're going to enjoy your work and feel passionate about it. Although you can switch careers throughout your life, finding the right one can save you time, money, and energy.
Ask yourself important questions
Since choosing a career is a time of reflection, you can get started by asking yourself essential questions. You may answer them mentally or write down your responses to collect your thoughts. Consider asking questions that assess your interests, skills, and life goals. Here are some questions to help you begin:
Make connections in new fields
If you have a few ideas of career paths that interest you, reach out to established individuals in those domains. Ask specific questions that show you've done adequate research independently, and be sure to offer your skills in return. Networking relationships are a two-way dynamic that benefits both parties involved.
Leverage technology
Consider using digital tools to expand your network in career fields that interest you. Join online groups and boards focused on those careers and reach out to individuals in those groups when appropriate. Use virtual job boards to find hiring information, internships and fellowship opportunities. You may even reach out to companies, asking if you can have virtual informational interviews using video conferencing software. This is especially helpful if you're curious about a company in a faraway city.
Talk to friends and family
Talk to friends and family members who work in fields you may be interested in pursuing. Ask them how they first got interested in their career path, finding out if they are happy with their decision. Consider meeting with them for a chat to ask them the following questions:
Consider your current qualifications
If you have already completed some schooling or training, determine if your current qualifications can help you toward a career path. You may discover that you are more qualified for a specific role than you realize. Also, consider adding additional education or training to your current credentials to help you move into a more advanced profession. While starting over is an option, considering your current qualifications can save you money and time.
Find a mentor
A mentor is someone who can give you support and guidance throughout your professional journey. This could be a professor, school counsellor, a close friend, or anyone else who inspires you to pursue your goals. Along with giving you helpful advice, your mentor can help build your confidence and encourage you to do better. They may also be able to connect you with their contacts or interesting job opportunities. When connecting with a mentor, be sure to express your gratitude verbally or through a written letter.
Identify what motivates you
Every professional has different things that motivate them to reach their goals. While a high salary motivates some people, others feel motivated by their passion for doing good work. By identifying what motivates you, you can begin to find careers that align with these motivators. For instance, if job security motivates you, you may consider becoming a tenured professor. Alternatively, if having a comfortable lifestyle motivates you, you may pursue a career as a doctor or senior-level businessperson.
Seek professional development opportunities
Engaging in professional development such as classes and networking social events can help you make connections while learning new skills. Check online resources for learning opportunities in a career field that interests you. Consider joining professional organizations in the industry of your choice.
Continuously take stock of your current job & ask yourself key questions.
Before you do anything else, career expert at Monster.com Vicki Salemi, says to take stock of your current employment situation and assess everything. This is how you'll know what you're happy with, what you're not, and what to change.
More From Woman's Day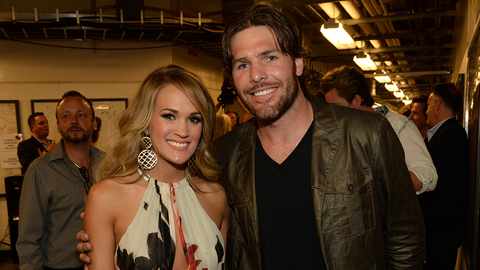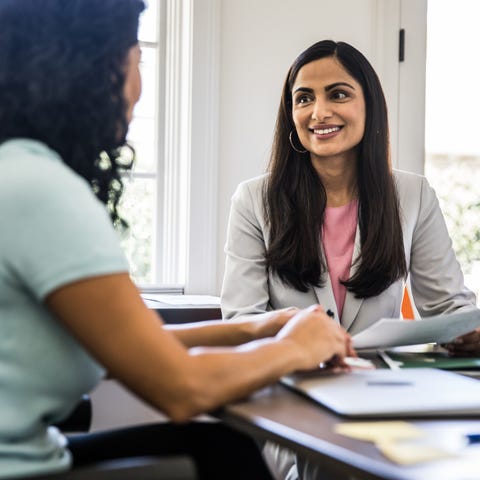 "You can ask yourself and continuously take stock of your job situation because it may alter for the better (or sometimes the worse) at any time," Salemi tells Woman's Day. "Do I feel engaged, do I enjoy what I'm doing? Do I enjoy who I work with and the company I work for and what they stand for? Do I feel respected and feel valued, recognized?" Salemi suggests. "Am I provided with the ability to not only do my job, but have the ability to grow and learn new skills? Am I paid fairly? You may love your job, but if you're underpaid — despite loving your job — there are potentially better jobs out there that you both love and get paid well to do."
Ask yourself how you find meaning in work.
The bottom line for many people in terms of work satisfaction is whether or not they are fulfilled by their job on a daily basis. This can mean a lot of different things to different people, but experts like Heather Monahan, an entrepreneur and the author of Boss In Heels, say it really just comes down to a few main ideas.
"I will never forget a conversation that I had with an editor on my old team," Monahan tells Woman's Day. "She told me that she felt she didn't have any meaning or purpose in her work. When we dug into the specifics, she revealed that while she loved editing and felt alive and in flow when she did it, she didn't relate to the types of proposals and decks she was creating for advertisers.That was a lightbulb moment for her, and she realized she wanted to create decks and sales materials that involved charity work and helping others. That simple realization allowed us to pull her into those kinds of projects, and suddenly she felt she had much more meaning in her work."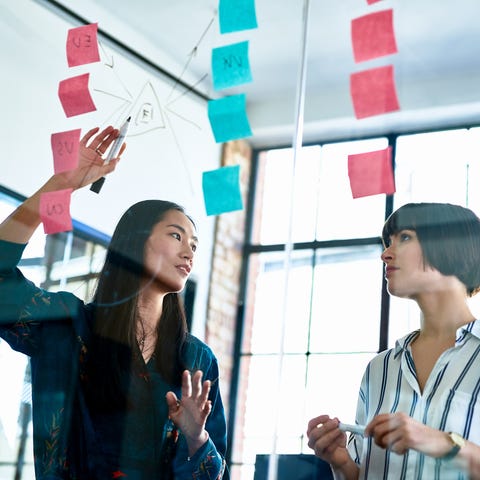 Monahan's advice? Assess your own day-to-day job. "To apply this to your own career, take a look at the work that you are doing. Do you derive purpose and meaning from it?" Monahan says. " Is there a way to pivot the work to make it more meaningful? Or is it time to find a new type of work all together?"
Review your work history
Say, for example, that you spent a summer working as a barista. You might not have particularly enjoyed making lattes, teas and cappuccinos day in and day out, but perhaps you did enjoy the social aspects of the role. This would show an interest in working with people, giving you the information you need to narrow down your options and choose a career with tasks and activities that you genuinely enjoy.
Once you have a general idea of your interests and your strengths, make a list of potential careers that align with these — for example, if you're a bit of a foodie and you work well under pressure, you might want to consider adding chef to your list — and then start researching each one in detail.
What day-to-day duties and responsibilities does the job involve? What skills and qualities are needed to succeed in the role? What is the typical work environment and pay like? What education, training and qualifications are required?
Arming yourself with as much information as possible about each career will help you better understand whether it's something you can see yourself doing — and effectively narrow down your options.
Resource:
https://ca.indeed.com/career-advice/starting-new-job/how-to-find-the-right-career-for-me
https://www.womansday.com/life/a31161118/how-to-find-a-job-you-love/
https://www.careeraddict.com/identifying-career-interests